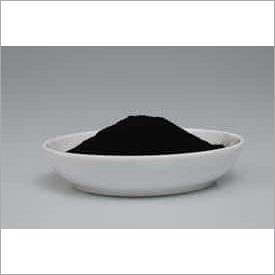 Product Description
Carbon Blacks are unique additives which find extensive use in industry as an additive and pigment. Reinforcing and pigmenting properties of Carbon Blacks make them excellent additives for the Rubber industry. Blacks are used in the following applications:
Tyre manufacture
Rubber Products
Masterbatches (Rubber and Plastic)
Paints and InksÂ
Making black coloured plastics
Water soluble applications-textile printing etc.
The following are the specs of the Blacks offered by us (prices vary on the grade offered):
Fixed Carbon:Â Varies by grade. Max of 98% FC is available
Ash: 0.5%
Volatile Matter: 1%
Moisture: 0.5%
We provide assurance of timely delivery, regular supply and consistent product quality.
Contact Us
C2-1302, Hyde Park, Plot No. 8,9&10, Sector-35G, Kharghar, Navi Mumbai, Maharashtra, 410210, India
Phone :+918068092425